Zdroj: Walt Disney Studios Motion Pictures/Marvel Studios
Komiksové filmy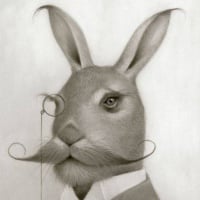 Dušan Šutarík
13. listopad 2018, 14:49
Celý Hollywood a MCU sa lúči so Stanom Leem. Na sociálnych sieťach smútia herci, režiséri aj fanúšikovia
Stan Lee po sebe zanechal nezmazateľnú stopu a bude nám veľmi chýbať.
Komiksová legenda Stan Lee nás včera navždy opustila, ale zanechala po sebe bohaté dielo a odkaz, ktorý bude aj naďalej inšpirovať ďalších a ďalších tvorcov. Jeho smrť samozrejme spôsobila veľký smútok a na sociálnych sieťach mu vzdali hold nielen režiséri a herci, ale aj spisovateľ Neil Gaiman, vynálezca Elon Musk či starosta New Yorku.
Možno vás to prekvapí, ale Stan Lee nebol zase tak bohatý, ako si možno niektorí mysleli. Iste, jeho majetok sa odhadoval na slušných 50 až 70 miliónov dolárov, ale mnohí by si tipli, že toto číslo bude podstatne väčšie. Nebolo tomu tak aj z toho dôvodu, že samotný Lee nevlastnil práva na postavy, ktoré vymyslel.
Lee navyše priznával, že bol "neuveriteľne hlúpy" pokiaľ išlo o obchodné otázky a pri pohľade späť sa mu zdá, že si mal pýtať viac peňazí. "Mal som byť lakomejší," poznamenal svojho času ironicky.
Marvel teda zarábal miliardy, ale samotnému Stanovi sa v porovnaní s týmito ziskami ušli len "drobné". S horkosťou sa díval najmä na obchod z roku 1998, kedy predal svoje filmové body "len" za 10 miliónov dolárov.
V roku 2002 zažaloval Marvel Enterprises a tvrdil, že spoločnosť mu nevyplatila 10 % z profitu snímok X-Men, Spider-Man a Hulk. Následne mu bolo vyplatených 10 miliónov. O výške jeho bohatstva sa medzi fanúšikmi viedli dlhé debaty.
On sám k tomu v roku 2014 povedal nasledovné: "Moja dcéra sa to nedávno pokúsila vyhľadať na internete a dočítala sa, že Stan Lee má na konte zhruba 250 miliónov. To je predsa absolútny nezmysel! Nepribližujem sa ani k hranici 100 miliónov."
Bude to zrejme práve jeho dcéra Joan Celia Lee, kto po Leeho smrti zdedí jeho majetok, keďže jeho manželka Joan B. Lee zomrela minulý rok (tiež vo veku 95 rokov) a jeho druhá dcéra Jan Lee zomrela v roku 1953 len tri dni po pôrode. Leeho prežil aj jeho mladší brat, 87-ročný Larry Lieber, ktorý sa tiež venuje komiksu.
Prvým hraným veľkofilmom na motívy Leeho postáv bol X-Men z roku 2000. Išlo o veľký hit a v Amerike sa mu podarilo zarobiť 130 miliónov dolárov. Spider-Man dorazil o dva roky neskôr a viedlo sa mu ešte lepšie, keďže si vo svojej domovine pripísal čiastku viac než 400 miliónov, nehovoriac už o filmovom MCU, ktoré dodnes generuje rozprávkové zisky.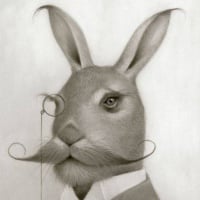 Dušan Šutarík
Na Filmkulte sa venujem recenziám, rebríčkom, nezávislej produkcii, zaujímavostiam z nakrúcania či aktuálnym novinkám. Okrem filmu mám rád knihy, poéziu a ticho. Pokiaľ ma chcete kontaktovať, môžete tak urobiť cez e-mail: dusan.sutarik@gmail.com